ATI — Website Redesign
ATI was looking to give their website a new design to better reflect their new corporate Vision and Values while remaining on their current Sharepoint platform. We worked with their corporate communications team to provide a sleek design and redid their site architecture to simplify their website messaging and make their site more user-friendly.
As we developed the design for their website, we created brand elements like a textured pattern and photo style. We chose fresh, unique typography that is used consistently across their website and all other marketing materials. The new design reflected ATI's positioning as a problem-solver and technology innovator, with a focus on stories and images that connected their technology and solutions with real people.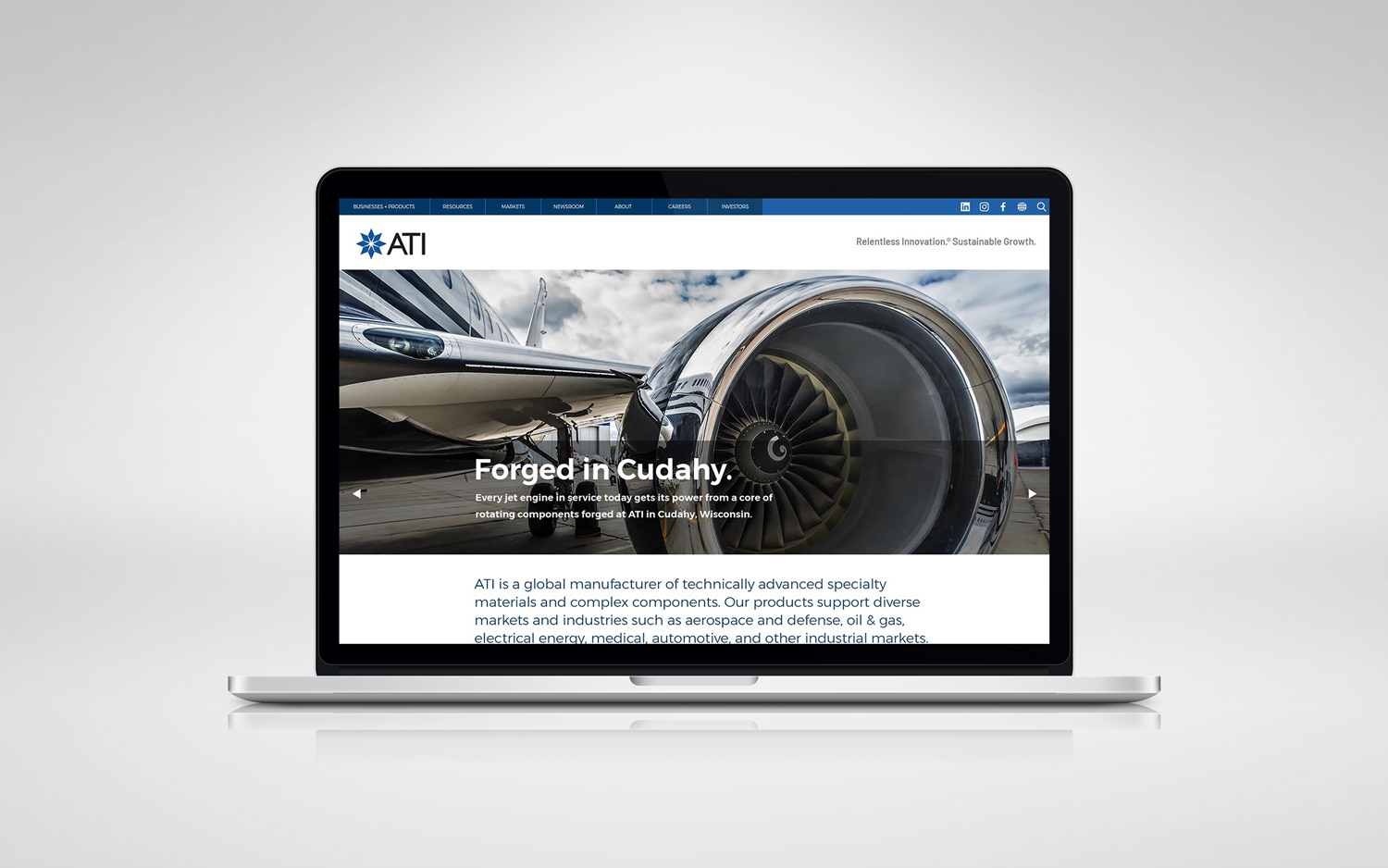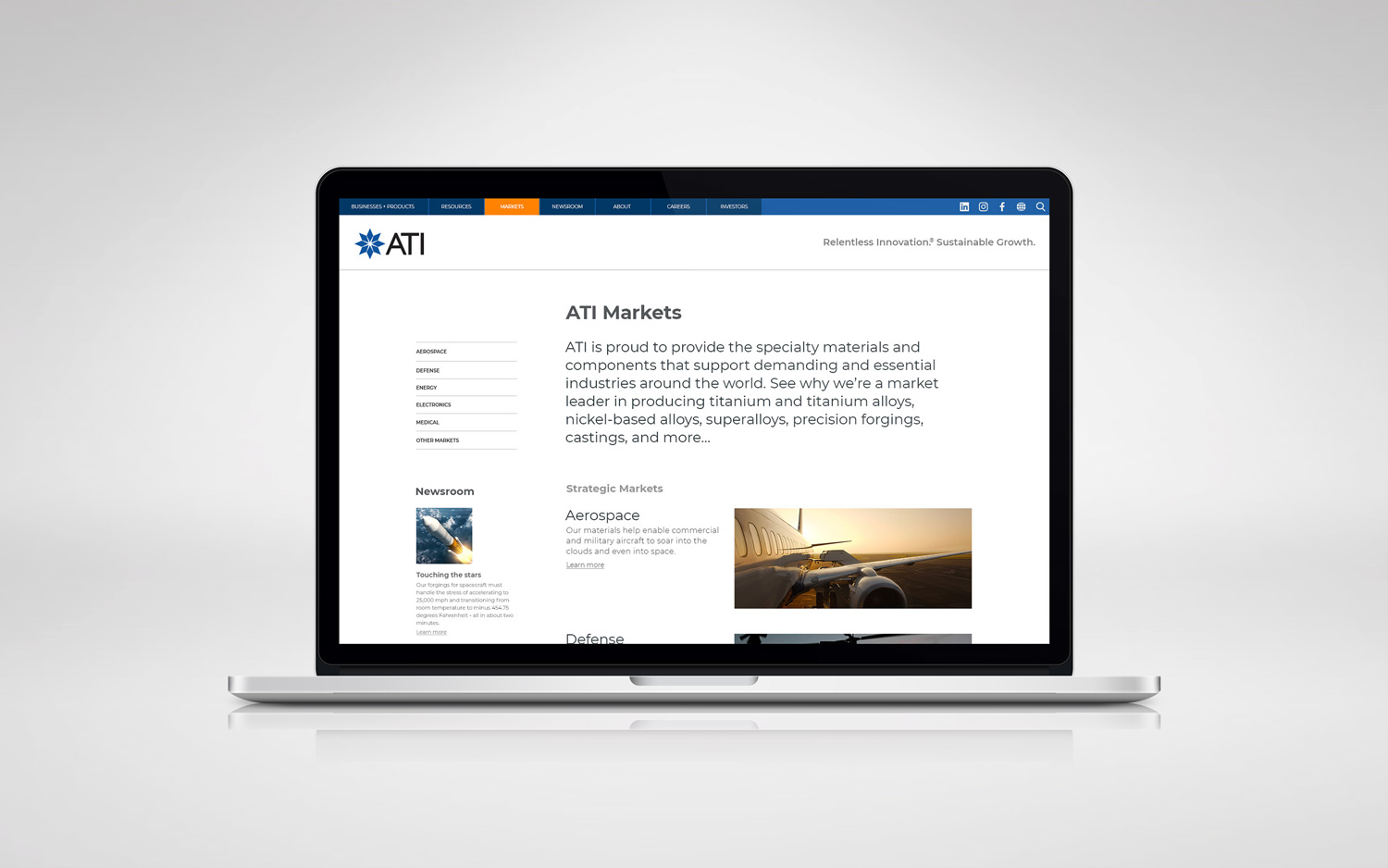 One of ATI's goals was to clearly define their markets – which is why we created a section on the home page dedicated to putting their markets front and center so users can easily learn more.