YMCA Pittsburgh Capital Campaign
The Challenge
When the YMCA of Greater Pittsburgh asked us to help them with their capital campaign, we quickly learned that the Y's story was largely untold. Our strategy was designed to enlighten audiences by telling the real story of the Y and putting a face to their mission.
The Strategy
Brochure
We developed the campaign theme, "We Are The Difference Makers," to communicate the Y's critical role in the community. Editorial style photography tells the story of real members whose lives have been impacted by one of the Y's programs. Full-bleed black and white photographs and strong statements were used to add dimension to the narrative. A bright, contemporary color palette stands out to relay messages of hope and optimism.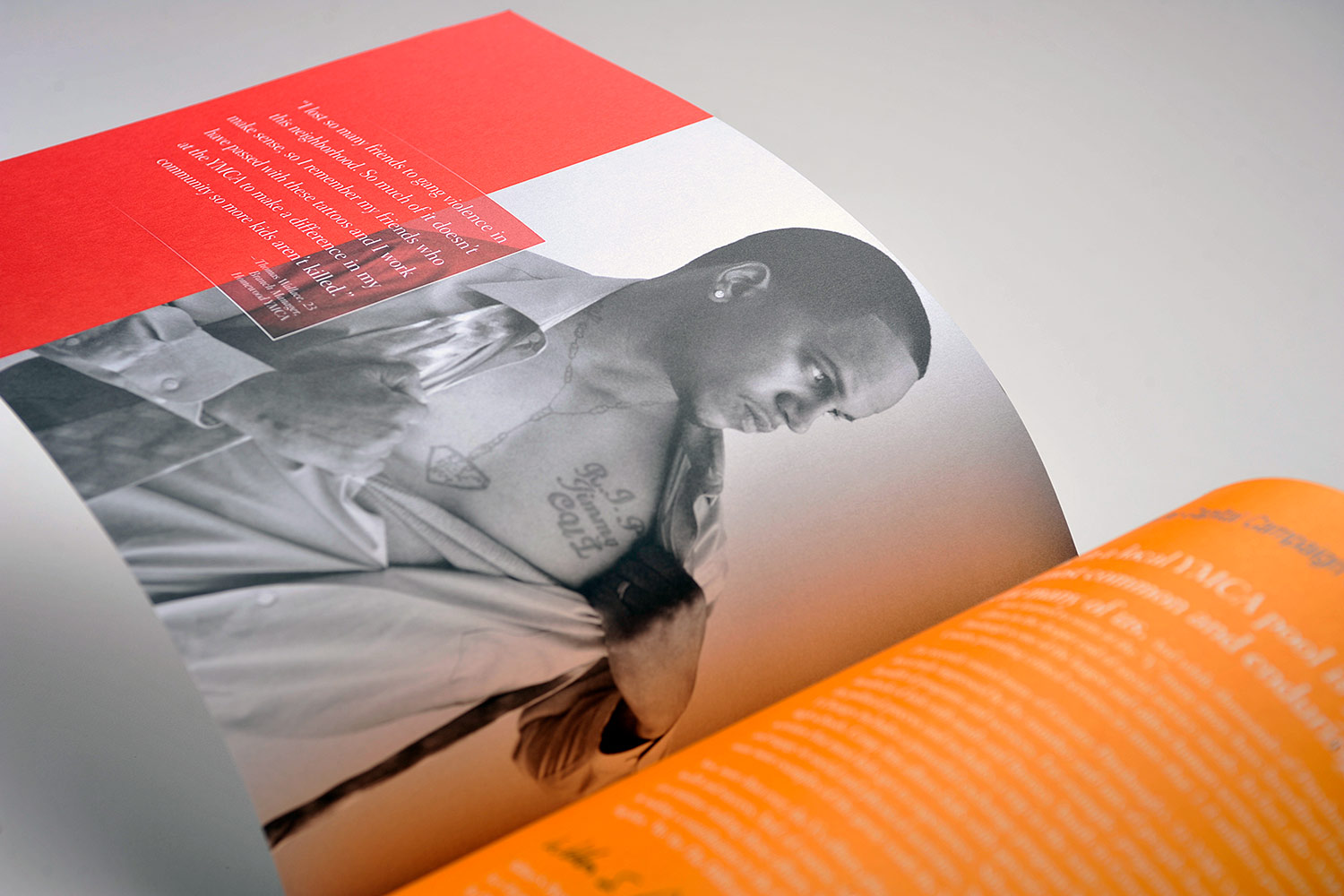 Calendar
We then extended the capital campaign's brand to their Calendar – a tool donors and other patrons could use every day that was aesthetically beautiful with the same contemporary design, but also practical. Our team loved the idea of being reminded of the YMCA and all the great things they do for the community whenever you look at the calendar.