PPG Wastewater Interactive and Print Brochures
The Challenge
The PPG Wastewater Systems Campaign was the first customer-facing, segment-specific integration where PPG was combining three companies into one comprehensive portfolio: VersaFlex, Raven Lining Systems and PPG. Our challenge was to not only define this new product offering in a clear and concise brochure, but also to develop an entirely new digital format for an interactive, online experience.
The Strategy
Interactive Brochure
Winner: GDUSA Digital Awards 2022
The interactive brochure is organized by environment to walk through the different product systems needed in a wastewater facility. To create the content, we conducted interviews, wrote the copy, researched photography and developed 3D illustrations that outline where products are applied. To meet the challenge of developing an online tool, we created an HTML file to act like a microsite for an online experience that is easily accessed by computers and mobile devices.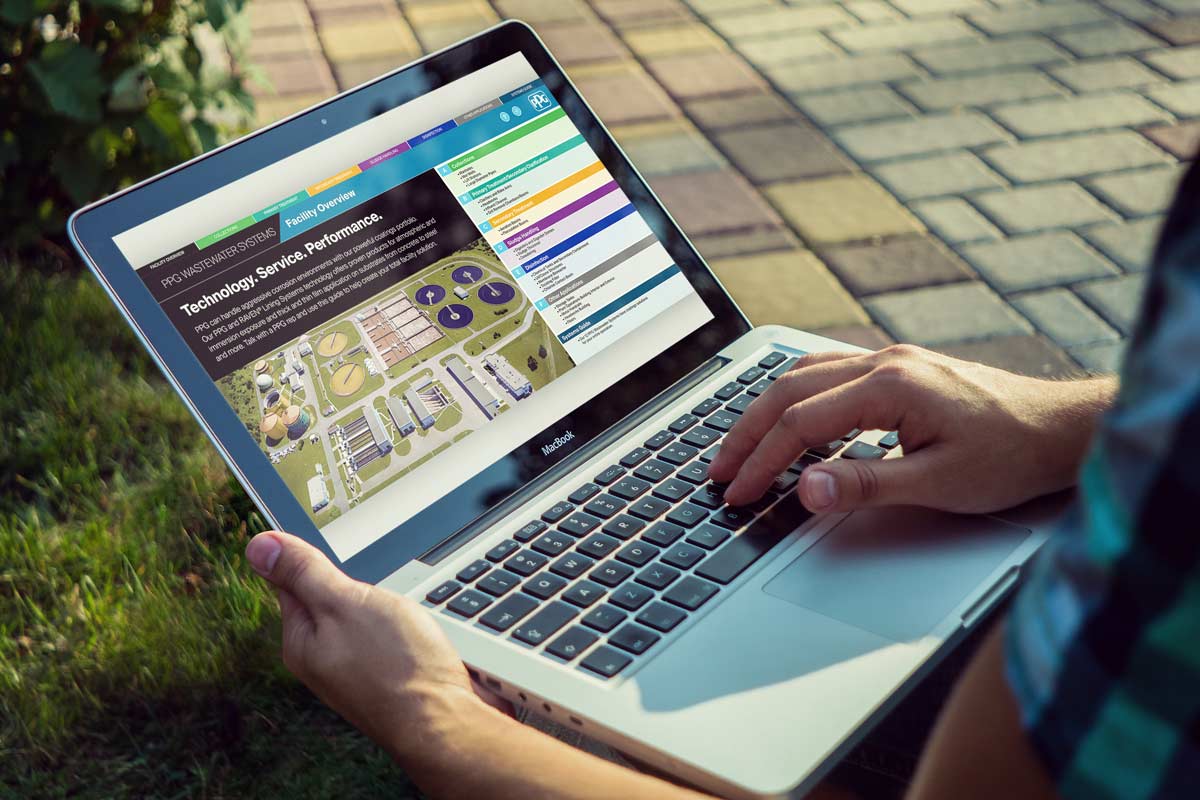 Print Brochure
Alongside the interactive brochure, we created and managed the production of a print brochure. The designs were created in tandem to ensure a cohesive look and message, and this print companion piece could be brought to tradeshows and other events as a takeaway item for customers.